When searching for an Idaho Falls roofer to repair or replace your roof, you must consider multiple factors to ensure you find the best fit for your needs. Price is undoubtedly a consideration, but it's equally important to ensure the contractor can meet your specific requirements. Keep in mind that even minor repairs, when done correctly, can help extend the life of your roof. This article will discuss the various elements you should consider when selecting a roof repairs contractor.
The Real Danger of Hiring An Unqualified Roofing Contractor
Finding the right roofing contractor in Idaho Falls can be challenging. Homeowners are often taken advantage of by expert con roofing companies who promise cheap prices but deliver shoddy workmanship. This problem is more common than people realize, but it can be avoided by doing proper research and using caution when hiring a contractor. A good contractor can be found by checking online reviews and using common sense during the hiring process. Even if a contractor is not attempting to scam you, an unlicensed or inexperienced contractor may cause significant financial losses through poor-quality work.
How to Determine a Contractor's Level of Experience?
There are several ways to determine a contractor's level of experience:
Check their credentials: A reputable Idaho Falls Roofer or roofing business owner should be licensed, insured, and have proper certifications. You can check this information through your state's licensing board or insurance commissioner's office.
Look for a portfolio of their work: A contractor with experience should have a portfolio of past projects that they can show you. This will give you an idea of the quality of work they have done in the past.
Check online reviews: Look for reviews of the contractor on websites such as Yelp or Google, or check their ratings on the Better Business Bureau.
Ask for references: A reputable contractor should be able to provide you with a list of references from past clients. Contact these references and ask about their experience with the contractor.
Check their longevity in the business: A contractor who has been in business for a long time is likelier to have a good reputation and more experience than one new to the industry.
Ask about their experience with specific projects: If you're planning a specific type of project, such as a green roof, ask the contractor about their experience.
It's important to remember that experience doesn't always guarantee quality work, but it can be a good indicator of the contractor's ability and credibility.
Benefits of Working with Experienced Idaho Falls Roofers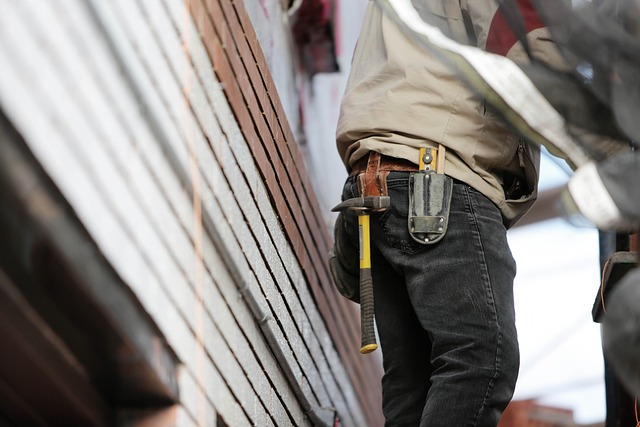 Working with a reputable and experienced roofing company comes with several advantages, including:
Quality workmanship and skilled labor, Quick identification and resolution of problems
Effective communication and transparency throughout the project
Adherence to safety protocols and regulations.
Use of high-quality materials and equipment.
Compliance with local building codes.
Availability of warranties or guarantees.
Timely completion of work.
Professionalism and good reputation in the industry.
Proper insurance coverage for accidents or unforeseen circumstances.
Lastly, choosing an experienced roofing company can give you peace of mind and ensure your roofing project is completed to a high standard.
The Importance of Hiring a Licensed and Insured Roofing Contractor
Hiring licensed and insured roofing contractors are essential for several reasons. First, a licensed contractor is required by law to meet specific standards and requirements set by the state, which ensures that they are qualified and competent to perform the work. Additionally, a licensed contractor is typically more likely to have the necessary experience and training to perform the job correctly and safely.
An insured contractor is essential in case of accidents or damage during the roofing project. Insurance will protect you from financial losses if something goes wrong. If a contractor is not insured, you could be liable for injuries or damage to your property.
Overall, licensed and insured roofing services can provide peace of mind and ensure that the job is done correctly and safely.
How to Verify a Contractor's Licensing and Insurance Status
There are a few ways to verify a contractor's licensing and insurance status:
Check with the state licensing board: Many states have a licensing board that oversees and regulates contractors in the state. You can check with the board to see if a contractor is licensed and in good standing.
Ask to see the contractor's license and insurance certificates: A legitimate contractor should be able to provide you with their license and insurance certificates. Make sure to check that the license and insurance are current and valid.
Check online: Many states provide online databases where you can search for licensed contractors and verify their licensing status.
Ask for references: A reputable contractor should be able to provide you with a list of references from previous clients. You can contact these references to ask about their experiences with the contractor and whether they were satisfied with the work performed.
It's also important to note that even if the contractor has a valid license and insurance, it's always good to check the reviews and ratings of the contractor in case there are any complaints or red flags.
The Risks of Working with an Unlicensed or Uninsured Contractor
Working with an unlicensed or uninsured Idaho Falls Roofer or roofing contractor poses several dangers and can lead to negative consequences. Unlicensed contractors may not have the necessary qualifications or experience to complete the job to standards, leaving you with subpar work or even safety hazards. Additionally, you could be held liable for any damages or injuries if an accident occurs on your property.
Furthermore, if a contractor is caught working without a license, it could result in fines and penalties for you. In case of any dispute, you may have limited options for resolving the matter. An unlicensed contractor may not be able to secure the necessary permits and inspections required by local building codes. It's essential to verify a contractor's licensing and insurance status before hiring them to protect yourself from these risks.
What is a Bonded Roofing Contractor and Why it's Important
A bonded roofing contractor is a contractor who has obtained a surety bond. A surety bond is a type of insurance that protects homeowners and other customers from financial losses if the contractor fails to complete a project or causes damage to the property.
When a contractor obtains a surety bond, they essentially guarantee that they will complete the work as specified in the contract. If they cannot do so, the bond will be used to pay for any damages or the completion of the work.
The surety bond is a three-party agreement between the contractor (principal), the customer (obligee), and the surety company that issues the bond. The surety company acts as a guarantee that the contractor will fulfill their obligations, and if they don't, the surety company will step in to make sure that the customer is not left out of pocket.
A bonded roofing contractor gives the customer an extra level of security. It is a good practice to look for and hire a bonded contractor, especially when planning an extensive, expensive roofing job.
How to Determine if a Contractor is Bonded, and What is the added protection They Provide?
Determining if a roof repair contractor is bonded can be done in several ways. One way is to request to see the bond certificate, which will have information on the contractor, the bond issuer, and the bond amount. Another way is to check with the surety company that issued the bond to confirm that the contractor is bonded.
Additionally, you can check with the state licensing board to see if the contractor is bonded or ask the contractor directly. It's important to note that a bond is a one-time payment and not a recurring fee, so verifying the bond status is always good before signing any roofing project contract.
So now, let's look at the added protection bonded roofing contractors provide homeowners. A bonded roofing contractor offers added protection for homeowners by ensuring that the contractor has a surety bond. A surety bond guarantees that the contractor will complete the work as specified in the contract and follow the local building codes.
If the contractor fails to complete the work or causes damage to the homeowner's property, the homeowner can file a claim against the bond to recover any losses. Additionally, a bonded contractor may also carry liability insurance to protect the homeowner in case of accidents or injuries that occur on the job.
How to Request and Evaluate References From an Idaho Falls Roofer
When looking for a roofing contractor, requesting and evaluating references is essential to make an informed decision. To request references, ask the contractor for a list of past clients and their contact information. Contact these references and ask about their experience with the contractor, including the quality of work, timeliness, and overall satisfaction. Additionally, try to see the roofing projects done by the contractor, check online reviews, and verify the contractor's insurance and bonding. After evaluating all the references, use the gathered information to decide whether to hire the contractor.
The Importance of Receiving a Written or Free Estimate Before Starting Roofing Projects
A written estimate is a critical document that homeowners should receive before starting a roofing project. It is crucial for several reasons, including cost transparency, legal protection, comparison, accountability, and future reference. A written estimate provides a clear and detailed breakdown of all the costs associated with the project, including materials, labor, and any additional expenses. It also serves as a legally binding contract between the homeowner and the contractor, outlining the scope of work, the materials to be used, and the total cost, which can be used to resolve any disputes that may arise.
It allows homeowners to compare the costs, materials, and timelines of each contractor's proposal and hold the contractor accountable for the work they have promised to do. Furthermore, it is a reference for future repairs or maintenance on the roof. In short, a written estimate is a crucial document that helps protect homeowners from unexpected costs and ensures the project is completed to their satisfaction.
How to Compare Estimates and Choose the Best Idaho Falls Roofer for the Job
When choosing a roof repair company, evaluating several vital factors is essential to ensure you make the best choice for your project. These include the total cost, the contractor's experience, track record, licensing and insurance status, customer reviews and references, and the warranty they offer. Comparing multiple estimates from different contractors can also provide valuable insight and help you make an informed decision.
Final Thoughts
Choosing the right Idaho Falls Roofer or roofing contractor is crucial for ensuring your repairs are managed efficiently. Take the time to select a company that meets all your requirements and avoid companies that don't fulfill your needs.
Premier Roofing and Restorations is your roof rescue dealing with all types of roofs, including slate and metal roofs. Our experienced roofing professional will cater to all your roofing needs. We offer home and commercial roofing services. As a top Idaho Falls Roofer, we take great pride in carefully and securely installing, maintaining, and repairing your roof with high-quality materials, and done very promptly.
Contact us today for professional, skilled roof repairs, maintenance, and service requests. We provide free roof inspections and evaluations and home inspections.